Bacon Commercial Real Estate
Complimentary property underwriting
Submarket comps and detailed reports
Broker opinion of value
Survey of space options
Guidance on returning to the office
Check Out Our Free Resources & Market Reports
Check Out Our Free Resources & Market Reports
Bacon Commercial Real Estate in Sacramento, CA makes the process of procuring or marketing commercial real estate efficient, transparent and effective. Thirty years experience coupled with creativity, compassion, focus, and a detail-oriented approach help our clients make strategic and informed decisions.
Tenant (Occupier) Representation
We help in making the process of procuring new facilities enjoyable while maximizing your "leverage" to ensure that you get the best deal.
Owner / Landlord Representation
Our owner representation services include leasing, repositioning and stabilization, and assisting with the sale of commercial properties.
Other Services
Calling owners and occupiers alike, we want to help you! We will take the time, upfront, to objectively lay out a plan for your commercial realty needs.
Tom's analytical approach, painstaking attention to detail and willingness to go the extra mile, sets him apart. Tom knows the market. He's our trusted advisor. Not just when we are buying or selling; he keeps us well informed about the market in between transactions.
– Jeff Grubbs, CFO Bickmore Risk Services
Tom Bacon has represented Randle Communications for over 18 years. During this time he has represented us in two relocations and two renewals. Tom is a true professional, he executes as promised, and he is a pleasure to work with.
– Jeff Randle, Randle Communications
Commercial Real Estate In Sacramento
The commercial real estate industry is a long term, relationship business. In dealing with others, a level of understanding must be achieved before the end goal can be achieved. We focus on exceptional work every step of the process while keeping an eye on the desired outcome. An exceptional outcome is the natural conclusion to a professionally orchestrated transaction or assignment.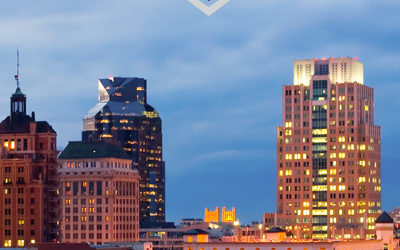 Larry was grinning like the Grinch and said, "Really, you got this?"  "Yep," I chirped back. "I got my license and I read a bunch of books!"  Larry ordered us another martini.  
read more
Commercial Properties for Sale in Sacramento
Commercial Properties for Lease in Sacramento
Contact Bacon CRE
Have questions about what we do at Bacon CRE? We're here to help.