Tenant (Occupier)  Representation
I pride myself in making the process of procuring new facilities enjoyable while maximizing your "leverage" to ensure that you get the best deal.
Bacon Commercial Real Estate will:
Provide you with objective, fact-based market insight
Manage the process and ensure that you are always "in the loop"
Scour the marketplace for all opportunities, whether on the market or not
Analyze and present all information in an objective way
Implement superior negotiation skills, while fostering a positive relationship with the Landlord
Assist with the details after the deal is signed
As your broker, we become your in-house real estate department – the researcher, assembler, analyst, coordinator, and negotiator allowing you to stay focused on your business, and remain updated on our progress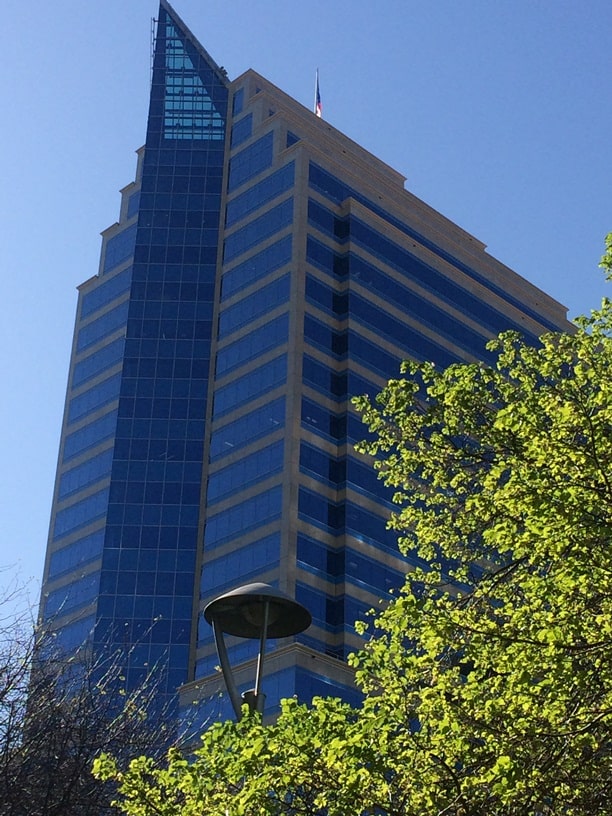 5 Reasons to Get Tenant Representation in Sacramento
Time Savings
Sometimes tenants feel that by having multiple commercial tenant representatives (and/or landlord representatives) looking on their behalf, they will get a better deal. The fact of the matter is that most agents have access to the same market information, so when working with multiple brokers, it is probable that you will receive the same information from multiple agents. This is not efficient! When you work with one agent exclusively, you only need to discuss your needs, desires, and goals with one individual. Your agent will know your requirements and how you internally process the information.
Objective, Consultative Advice
If you work with multiple brokers or the broker representing the Landlord, it is nearly impossible to get completely unbiased information. Your exclusive "Tenant Rep" only has one party's interests in mind – yours.
Your landlord's agent (the listing agent) represents the Landlord. It is not unusual for the landlord's agent to have a great relationship with you, the tenant. If the Landlord's agent is professional, they will recognize that they have a fiduciary relationship with the Landlord.
They should respect the fact that you have retained representation. Whether you have any intention of moving or not, a good tenant representative will ensure that you are getting finalizing a transaction that reflects the best deal the market will bear.
If a tenant decides to use multiple brokers, each broker is incentivized to make the deal they are proposing and to downplay any potential hidden costs or issues with their opportunity. When you choose exclusive Tenant Representation, you get the straight story with only one motivation: To provide objective information and analysis to make an informed decision.
A Process-Driven, Total Cost Approach
There is a whole lot more to a lease than Base Rent. The tenant has to consider a myriad of costs and variables, including Rent, Pass-Through, After Hours HVAC, Parking, Local Fees (transportation management), Tenant Improvement Costs, Subleasing, Holdover, etc. A professional Tenant Representative will ensure that you are given the big picture with all costs factored in, present and future.
Greater Credibility within the Landlord Community
Sometimes, tenants will look at spaces with more than one agent. Most agents have access to the same data sources, so consequently, a tenant could end up visiting a property with two different brokers– creating a potential conflict. Also, the credibility of each agent is compromised, and the Landlord will only work with one tenant representative. The last thing the Landlord or Tenant wants is a conflict; the business is tough enough already!
Leverage
Whether you are looking at a negotiating a new lease or a renewal, an effective Tenant Representative will create leverage to insure that the best terms are negotiated. In the case of a renewal the leverage is even more critical since the Landlord may perceive you as a captive audience.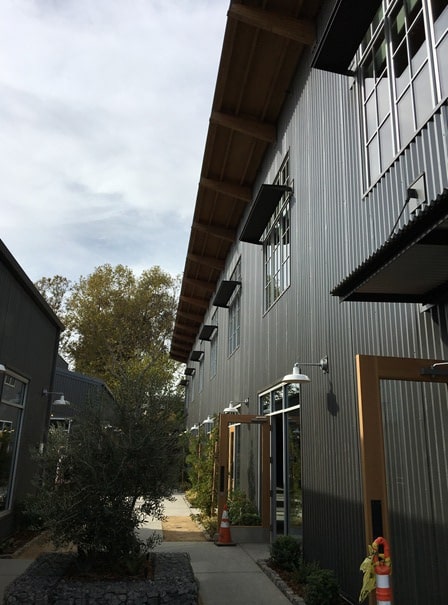 Leasing vs. Buying
Whether you lease or own your facility, you are committing your organization to a certain economic obligation. When you lease a property, you commit to a specified rental payment for an allotted period of time. Leasing does provide some flexibility, but you will have to negotiate a renewal or relocate once the lease expires. In addition, if you need to get out of your lease before it expires (due to a contraction, consolidation, expansion, etc.).
When you buy a facility, you are committing to a mortgage payment and allocating cash towards a down payment. If you outgrow the building at some point down the road, you might need to sell or lease it out. If you contract, you can always lease out the portion of the building you will not be using.
The point is this: Both leasing and owning require a financial commitment. Both have qualitative differences. At Bacon Commercial Real Estate, we can help to make sense of all available options so that you can make an objective decision of whether to buy or to lease.
Here is a simple look at some of the economic factors involved with ownership that clearly illustrate the long term benefits:
Appreciation & Leverage
When you buy it right, real estate can be the most effective hedge against inflation. You can hold your occupancy costs down with long term low interest rate financing. Assume you buy a $500,000 building with a 20% down payment ($100,000). If the building increases its value by 10%, in this case $50,000, you have just experienced a 50% return on your original down payment.
Annual Return On Investment
Your annual occupancy costs (mortgage + building expenses) will be less expensive than leasing costs. To illustrate, assume that the building in the previous example would lease for $10,000 a month, and to own the building your cost would be only $7,500 a month. The difference is $2,500 a month or $30,000 a year. Your annual return on the $100,000 down payment is 30% ($30,000 ÷ $100,000 = 30 %.) So, while it might be a challenge to come up with the down payment, it is well worth the return on investment.
Tax Advantages
Interest on a loan for an owner/user is fully tax deductible. Depreciation is an additional tax break for commercial property; the owner/user can deduct 1/31 of the property's improvement value (you cannot depreciate land). For example, if the value of a property is $500,000, the annual deduction would be $16,129.
Identity
An often over looked benefit of ownership is building identity. This identity can be in the form of the company's name on the building.
Control
As the owner, you are in control. You control your costs, your growth, and who your neighbors are. You also control your exit strategy.
Non-Profit Tenant Representation
There are many aspects associated with an office relocation or long range strategic facility plan that an Executive Director must consider. With a nonprofit, the mission of the organization must be the priority. When you are represented by Tom Bacon, you can rest assured that your organization's mission and harmony will be preserved.
Over the years, I have worked with organizations in Sacramento that have stopped and started facility relocations. In most cases, an organization stops a facility relocation process because the upfront work was not thoughtfully completed. While at first glance relocation may seem like a great way to go, after a complete analysis, it may be concluded that staying put and re-organizing work space is the best course of action.
It is virtually impossible for an Executive Director to effectively orchestrate a strategic plan and facility relocation.
At Bacon Commercial Real Estate, our role is to quarterback the process to ensure that everyone within the organization involved are provided a clear and objective analysis, with no transaction agenda. Bacon Commercial Real Estate seeks to understand all the participants' roles and acts as intermediary between the organization's strategic committee and the various trades, such as architects, attorneys, financial consultants, and developers.
Non-Profit Differentiation
Typically, there are a minimal amount of layers to the decision-making process when it comes to private sector entities. With a nonprofit organization, you have several layers.
These Layers Include:
The Executive Director
The Board
Staff
Donors
Affiliated Nonprofits
Governmental Agencies (Funding)
The Public and Those Served
Tom Bacon is the ideal team member to ensure that each layer is kept in the loop. Not only does Bacon orchestrate the transaction, but we also work hard to make the Executive Director look good. The Processes of renewing and relocating are very similar. Even if you think it is likely your organization will renew, you still need to go through the process of evaluating the market and survey the options. Bacon will orchestrate the process to ensure that your organization is treated fairly and secures a good deal.
Hiring an agent to represent you lets the landlord know that you are making an informed decision and that moving is a possibility.
Often a Landlord will assume that a Tenant is just going to renew so they will not offer up the best terms.
In addition, the agent can ensure a smooth and collaborative lease negotiation process. There are Tenant Reps that really squeeze landlords and create a combative experience. In this case, the Tenant Rep agent is running the risk of jeopardizing the tenant's relationship with the owner.
A professional Tenant Representative will ensure that you make an informed decision, that you negotiate with leverage and that the process is smooth and manageable. There should be very few surprises since the agent has already been down the road multiple times and they should be able to anticipate any potential snags in the process.
Please contact Tom Bacon for all of your Sacramento commercial real estate needs. Tom Bacon is Accountable, Strategic and Methodical. In addition, You will always know where you stand throughout the process.
Contact Bacon CRE
Have questions about what we do at Bacon CRE? We're here to help.