Case Study #1:
Bickmore Risk Services: ±20,000 S.F. Office Lease
Situation
BRS owned a 15,000 S.F. building in Midtown Sacramento and a 20,000 S.F. parking lot two blocks from their building. BRS had grown to approximately 100 employees and they were out of space. Besides that they had taken on more debt than desired and they wanted to eliminate the debt and relocate into a new location. BRS had no initial submarket preference and they did not know whether they wanted to lease or buy a new location.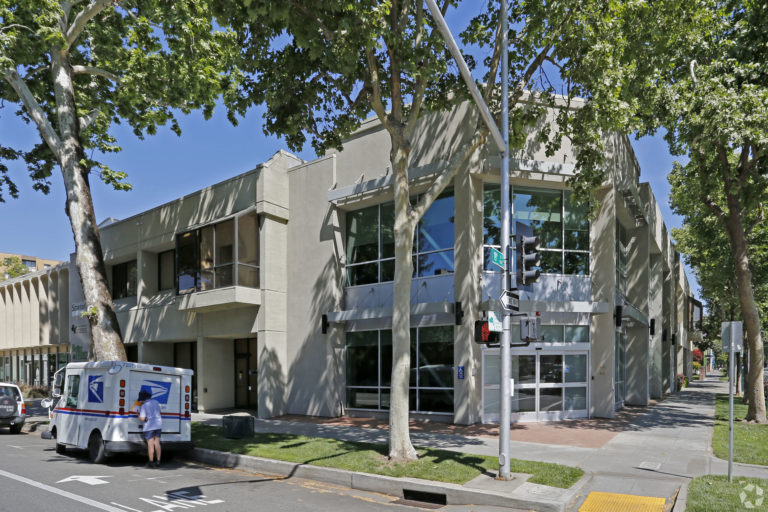 Strategy & Process
Bacon Commercial was retained to analyze all possible scenarios and to execute a strategy that would yield the best results. BCRE developed a multivariate discounted cash flow analysis that provided a side by comparison of all possible scenarios including selling both properties and leasing a new facility in a variety of Submarkets; staying put and expanding on the parking lot that they owned; selling one of the properties and leasing out the other and relocating; buying a site to develop; and a variety of other scenarios.
Results
After an exhaustive look at the market and the options, BRS structured a Sale Lease Back that allowed them to maximize the sales proceeds while getting the flexibility to find a suitable location. BRS eventual secured a very favorable lease in a suburban location, which 7 years later, BCRE represented BRS in a new 5 year lease that included a blend and extend and also a 15% contraction of the premises.
Case Study #2:
Teradata Corporation: ±340,000 S.F. Office Lease
Situation
Teradata Corporation is a Fortune 500 Company headquartered in El Segundo California. Teradata owned or leased six facilities throughout the South Bay in Los Angeles. Teradata wanted to consolidate all facilities into one. Most leases had existing term.
Strategy & Process
First, every facility needed to be evaluated and a Opinion of Value provided to Teradata. Disposition strategies were developed, but Teradata never had to deal with disposition since their future Landlord ended up assuming lease obligations.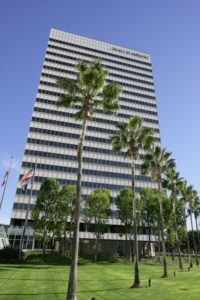 The Brokerage team then proceeded to provide Teradata a comprehensive market report of all possible locations to consolidate to. The Entire West Los Angeles and South Bay Submarkets of Los Angeles were evaluated.
Results
Teradata Signed a 340,000 S.F. 10 year lease taking down an entire office tower in El Segundo. Teradata had no Subleases to contend with and the brokerage team executed a marketing plan sell the properties Teradata owned.
Case Study #3:
Owen Dunn Insurance: ±12,000 square foot office Lease
Situation
Owen Dunn owned a building in Midtown Sacramento. They had outgrown the property and parking was a significant problem.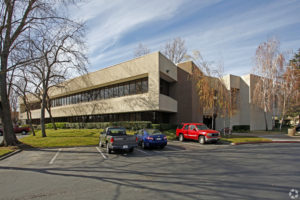 Owen Dunn wanted to find a new location with adequate parking. Owen Dunn is a privately held regional credit tenant.
Strategy & Process
This assignment was a straight forward Tenant Representation assignment. We first spent time with a needs assessment and then went out to the market to find a new location. Several landlords competed for Owen Dunn's tenancy. When landlords compete, the tenant always wins.
Results
Owen Dunn Insurance signed a new 11 year lease with an entire year of free rent. When the lease approached the expiration date, BCRE was retained again to negotiate a "blend and extend.
Case Study #4:
Randle Communications: 20-year relationship, 3 leases
Situation
Randle Communication originally hired Bacon Commercial in the late 1990s. Randle worked with BCRE in the procurement of a new office and then two subsequent renewals. Once a Renewal was not a viable option BCRE was retained to find a new location and negotiate a new lease. Purchasing a new property was a possibility as well.
Strategy & Process
Since there was an interest in buying a building we compared the Lease vs. Buy scenarios. Since there was very little available in the geographic area being considered, Randle Communications was a traditional Tenant Representation assignment.
In addition to orchestrating the entire search and negotiation process, BCRE was very involved in the negotiation of the lease document, development of space planning and management of the move to a new Class A facility on Capitol Mall.
Results
Randle Communications signed a long-term lease in a brand new building on Capitol Mall with arguably the best views in the region. Randle Communications received considerable concessions including free rent, moving allowance, above standard tenant improvements and lease flexibility.
Case Study #5:
Legislative Counsel: Two Leases ±75,000 S.F. and ±110,000 S.F.
Situation
Legislative Counsel leased approximately 75,000 S.F. in 925 L Street and an additional 100,000 square foot Data Center at 1100 J Street. Initially the Tenant had been proposed a renewal at 925 L Street. Bacon was hired to negotiate the renewal.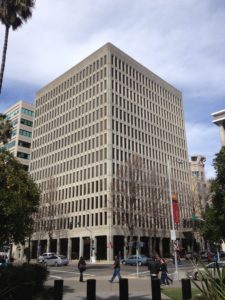 Strategy & Process
Since there were virtually no options for Legislative Counsel, BCRE had to create the impression that the Tenant had options to create a competitive environment for the renewal.
Results
Legislative Counsel signed a long term renewal that was 20% less than the original landlord proposal. After that lease negotiation was completed, then BCRE was retained to renegotiate the Data Center lease at 1100 J Street.
Contact Bacon CRE
Have questions about what we do at Bacon CRE? We're here to help.